Celebration Recording Drums Seminar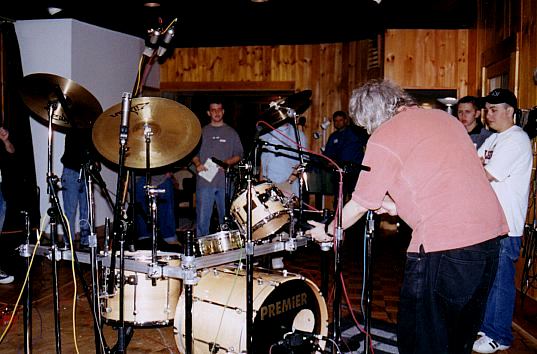 Celebration Sound held an exceptional one day Recording Drums Seminar.
This intensive five hour drum recording experience was hosted by Celebration owner David Correia,
engineer Phil Greene and drummer Mike Levesque.
Mike's major label credits include a wide range of musicians, from David Bowie to Natalie Imbruglia.
You can see all the other folks Mike has recorded with by clicking here.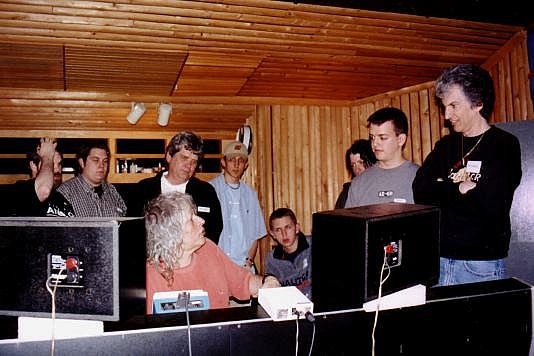 It was a rare chance to see, learn, and hear firsthand how pros get those great killer drum sounds.
Students got answers from both the engineer's and the drummer's point of view,
what it's like to play drums for David Bowie or Dave Navarro.
Or what new inexpensive mic sounds great on a kick drum?