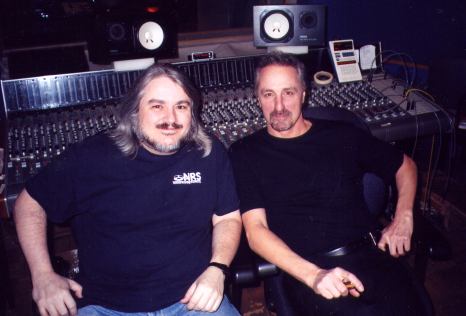 David and blues harp legend James Montgomery.
Celebration owner David Correia and US Senator Jack Reed of Rhode Island. It's 9am the Friday before election day. The spots just completed are about to get uploaded to National Headquarters in Washington. Jack was re-elected to the Senate. The Senator was a genuinely nice guy.

Is that the star of television shows "The Fugitive" and "Wings" sitting in our control room?
Pictured from right to left is Tim Daly, Ben & Miles Kredich (both looking to see if the engineer punches in at the right spot), Jill Jaffe, & studio manager Cathy Correia.

Celebration Staff Engineer Christine Lilley and David Macaulay, author of "The Way Things Work" and host of four PBS specials based on his books ("Castle," "Cathedral," "Pyramid" and "City"). David also hosted the PBS Nova Series "Wonders of the Modern World."

For more pictures click here for our Facebook Page.